What to Do About Social Skills?
Your ASD child is in elementary school. He is doing okay, but you know his social skills are weak.
What do you do?
I've been in the same boat. That's why Happy Frog builds social skill resources as well as reading resources.
With ASD kids in elementary school, it comes down to conversation. Your child's peers are talking to each other and your learner needs to be able to join in – appropriately!
We have workbooks, apps and social skills curriculums targeting specific social skills. Let's see how Happy Frog can help.
Six-Minute Social Skills
Our six-minute social skill series is designed for busy parents and professionals who need a quick way to incrementally build and generalize critical social skills. You can literally pick up the book and teach a skill in any spare ten minutes.

Planning Ahead
Learners with Autism do well with rehearsing a situation before it occurs. Conversation Planner teaches a multi-step strategy for preparing for a conversation.
Using the Conversation Planner app, students learn to think about who they are talking to, what that person will expect, when to know the person is ready for the conversation, etc.
Students learn each step individually and then combine the steps to rehearse the complete situation. The app includes over 100 typical real-life situations.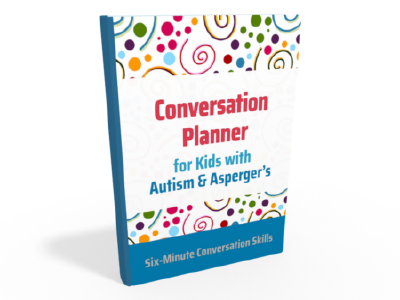 Prefer workbooks?  Here you go!
Strengthening the Social 'Filter'
We all know that our wonderful ASD kids need a little help with their social filter. Happy Frog has you covered.
Our "Say It… Or Not?" app teaches children with Autism what to say… and what not to say… in awkward or frustrating social situations.
Your learner will begin by thinking about how people feel if you say something nice versus something rude or awkward.
Next, they'll evaluate specific examples to decide whether it is okay to say, or not. Finally, given a specific scenario, learners will decide what is a good thing to say in that situation.
Over 100 real-life social situations with more than 400 possible responses provide a wide variety of practice in dealing with challenging situations.
If you prefer a workbook, you can access the same practice materials with our workbook.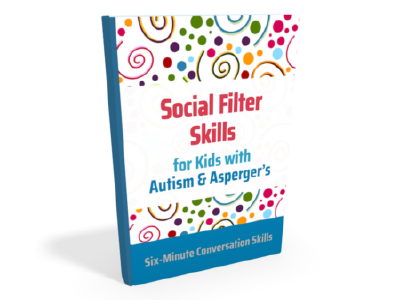 Talking with Friends
Making friends and maintaining friendships is a struggle for children with Autism. The How to Talk with Friends curriculum teaches ASD learners the key skills they need to talk and engage with their peers.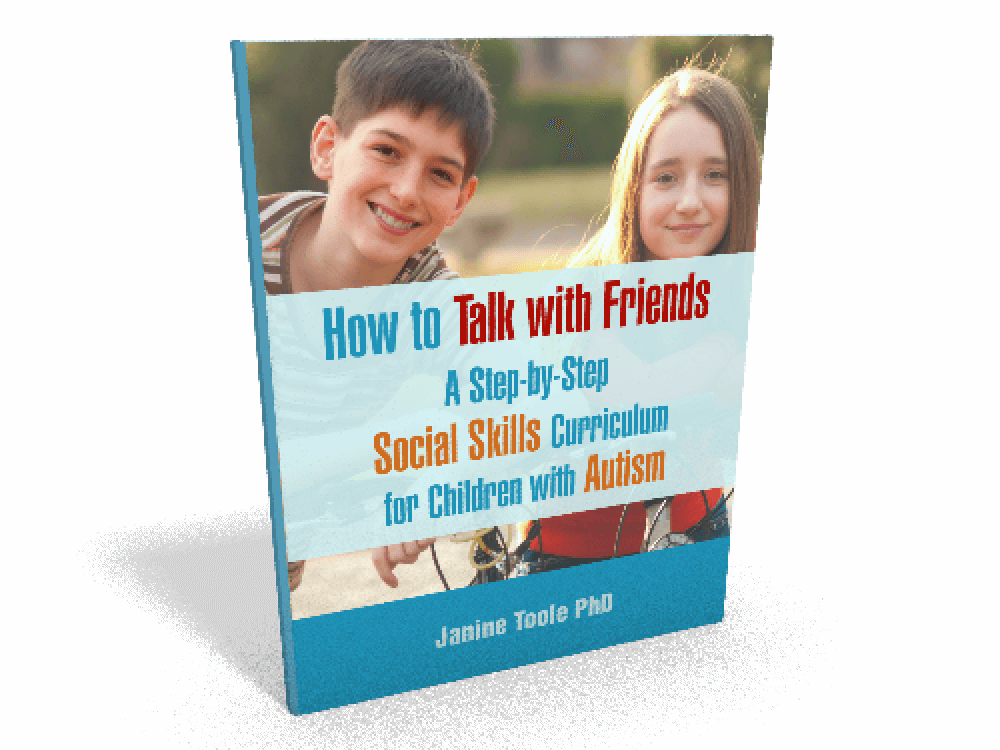 Designed with twelve weekly lessons, this hands-on manual provides everything you need to run a successful social skills group or one-to-one lesson.
If you have at-home sessions, this is a great choice for a really practical, scripted program that any tutor can deliver. If you can get your school on board, even better!
Available in print, PDF or Kindle.
​ASD kids can develop strong social skills. You just need the right tools to help them along.  Happy Frog is proud to join you on your journey!
If you have any questions about any of these resources, we are happy to answer them! Contact us via the green Help button on the lower right.